This post contains affiliate links. We may earn money from the products mentioned in this post, but this is at no cost to you

If you are starting out in blogging, it can all seem rather daunting.
There are so many gorgeous blogs and websites on the internet, you may be wondering how on earth will you be able to compete?
The last thing you need whilst trying to get to grips with your new site on the internet world is worrying about how to make your site stand out from the crowd.
Choosing the perfect theme can therefore be a bit of a headache!
I have certainly experienced that headache in my blogging career and learning all about plugins and coding has honestly been a steep learning curve!
A lot of people are now starting out in the blogging world and are looking to create their own sites for a business or just as an outlet for their hobby.
But people also don't have any experience with coding, and learning this can take a lot of time and energy. Compromising on the quality of your site purely for a lack of coding experience is not an option.
WordPress themes are certainly not my area of expertise, but if you are looking for some beautiful WordPress party themes, Elegant themes may be just what you are looking for.
Perhaps you have a party, craft, cake or cookie site, or maybe you are just looking for the perfect mommy blog theme that is pretty, adaptive and easy to use!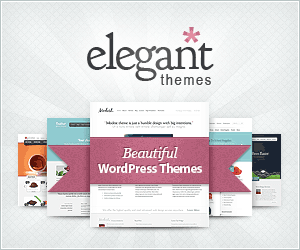 Elegant themes puts the fun back into party themes, with all the hard work taken care of.  The great thing is, you won't have to learn any coding.  It sounds pretty awesome right?!
What is also awesome is that they have so many designs to choose from, so that perfect WordPress party theme is sure to be in your reach.
Without touching a single piece of coding you will be able to adjust the layout, change the features, manage your adverts, change colours, optimize your SEO, and so much more!
So now you will have that perfect party theme for your site and be ready to upload all those party bits and pieces you have been dying to showcase!
So that's your Word Press theme sorted.  How is that party planning going?
Parties are supposed to be fun!  Save the headache and embarrassment of forgetting some important element and get all the answers to every aspect of party planning with my e-book today!
If you want to hold a party with that 'wow' factor and have it tailored to the person you're holding it for then this e-book is for you. Let me take the stress and headache out of organizing your next party or event.
Disclosure: If you sign up to Elegant Themes using my referral link, I will be paid a small commission, so thank you very much!.  These commissions help me to grow the blog and provide services to you.  This does not however affect the price that you pay. Thanks for supporting me.