I created this resource page so that busy party enthusiastic moms could easily find the services, products, and companies to help organize special moments for their family.
I have also listed resources that I use for my blog, since I have received several emails about this. Here are my recommendations for party enthusiasts and bloggers alike.
Bookmark this page and check back often!  This list will continue to evolve as I find different resources that are worthwhile.
Disclosure: This post contains affiliate links. But these are all products I highly recommend. I have either personally used and/or verified them.
Online Party Stores
Pink Frosting –  Pink Frosting is Australia's #1 online wedding and party shop.
Absolutely anything you need to make your party a success can be found here.  Pink Frosting supplies quality products and they provide great customer service.
If you need assistance with sourcing materials for your party, they will be sure to help offer some advice.
Unfortunately though this service is only able to help those of us in Australia.
---
Tiny Prints – Tiny Prints has a selection of premium cards and stationary for all special occasions.
With a range of gifts and decor, tiny prints is also a fantastic place to go shopping for mother's and father's day.
Shipping is also available worldwide.
---
Wedding Paper Divas – Wedding Paper Diva's has a beautiful range of cards, invitations, stickers, favors and gifts for every step of the planning process.
With shipping available worldwide this is definitely a service to check out.
---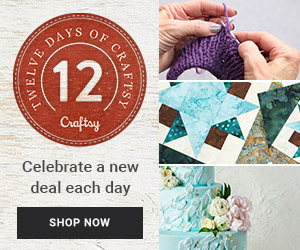 Craftsy – Craftsy is your one stop shop for all lovers of crafting, baking and home decorating.
Take a peek and you will discover online courses, unique supplies and thousands of project ideas to keep you busy.
---
 Blog Related Help
As my blog has grown, I have changed my hosting provider to WPX Hosting.
Traffic Planet is a lot more expensive and I wouldn't recommend it for new bloggers.  However if your blog is gaining a lot of traction, it is well worth the investment.
I have been with them now for a few months and I can say that their service has been outstanding.
There are many benefits of Traffic Planet hosting including:
Performance focused with fast loading times
Free migration provision from current hosting provider
Fully Woocommerce compatible
Fast and effective live chat support
Easy to use interface.
---
There are so many WordPress themes to choose from, it can be overwhelming deciding which to pick.
Whatever you choose, ensure that it is beautifully designed, responsive and professional.  Elegant Themes is a great starting point.
---
Gourmet Ad's – Gourmet Ad's is a great network to use for boosting advertising income.  They have a generous payout and it is easy to set up.
Don't be put off by their title though because you don't need to be a food blogger to be approved by them.
Gourmet Ads also still allow you to use Google AdSense if this is a favorite ad network for you.
---
Tailwind – Tailwind is a fantastic Pinterest sch
eduler and can save your hours in your Pinterest planning.
I have been using Tailwind since it was recommended to me in Pinning Perfect,  (see below) and I have not looked back since.
Tailwind not only schedules your pins leaving you time for you to undertake other blogging tasks, but it also analyzes your your pins, how people are engaging, what boards are performing well and more.
It has the option to pay monthly or yearly.
---
Aweber – Aweber is a MUST for bloggers.  It is the email marketing system that is used to send out our newsletter.
If your not a subscriber to Smart Party Planning you can sign up using the form in the sidebar!
Aweber has plenty of templates to choose from to help ensure connecting over email is easy.
You can start using Aweber for just $1 for your first month so you can check it out.
---
PicMonkey – Picmonkey is a fantastic tool for creating printable's and undertaking photo editing and I use it for every post on this site.
Picmonkey is really easy to use, but they also have support on hand if you get stuck.
A free platform is available, but to take advantage of all the features, it is well worth upgrading to the Royale subscription.
---
I use a Cannon EOS 1100D to take all the photos on this blog.
I am not a professional photographer and I am still learning to use all the functions on the camera, but it is so easy to use.
Photography needs to stand out from the crowd and having a good camera is going to help you achieve this.
---
Tasty Food Photography ebook – The Pinch of Yum – Tasty Food Photography eBook  will teach you everything you need to know about photography for your blog. Regardless of whether you blog about food, crafts, DIY home decor or cleaning supplies this book will help your photos stand out from everyone else's.
Not sure about aperture, lighting or photo styling?  You soon will!
---
BLOGGING COURSES
Since undertaking the course Pinning Perfect, my traffic from Pinterest has grown enormously and it is now my main source of traffic.
Prior to undertaking the course my strategy was all over the place and my traffic from it showed!  I now have a system to follow that I know works, and I'm constantly kept up to date with new Pinterest algorithm's as they are released.
If you want to stay ahead of the Pinterest game, this course is an absolute must for you.
---
Making Sense of Affiliate Marketing is for any blogger who wants to increase their income via affiliate marketing.  Michelle earns over $50,000 a month through affiliate marketing and she shares her exact strategies and tips.
Even new bloggers can benefit from this course.  If you want to make income aside from ad networks, then you NEED this course.
---
Lena Gott has w
ritten a fantastic ebook where she shares her 17 strategies for how she went from 17K to 350K in just 9 months.
Lena provides easy to follow suggestions that can be implemented straight away, regardless of whether you are a new or experienced blogger.
For just $25, this book will give you a fantastic platform for starting or growing your blog and you won't regret the investment.
---